UX/UI Design
Projects
UpSmart is Edgenuity's test readiness solution that provides the personalized instruction and practice students need to master grade-level skills and be successful on high-stakes exams. My role as an Interaction Designer in this project has been extremely rewarding. I have had the opportunity to collaborate with many talented and passionate professionals, educators, and students.
Early Stages
We knew that we were aiming to create an adaptive program as well as simulate high-stakes testing environments such as SBAC or PARCC. After several iterations and conversations with stakeholders, I created the flowchart below.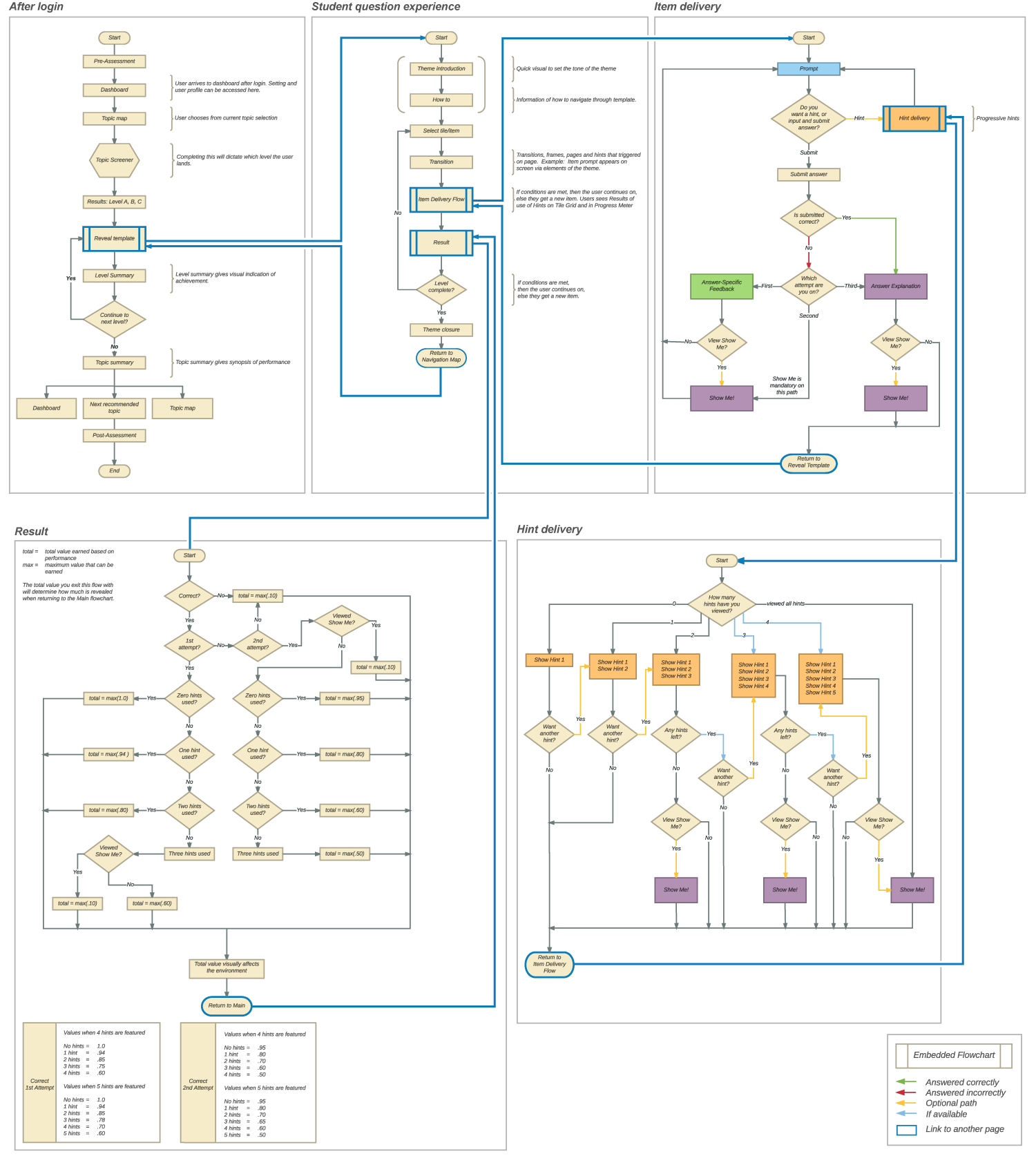 The Learning Map
We knew early on that we wanted students to navigate through UpSmart using a map. Topics would be unlocked by completing prerequisite topics. I developed a wireframe grid layout which would be populated through programming. Routes and topics would be unlocked upon completion of prior topics
Edgenuity is a product that contains online courses for middle and high school students. The courses are built using an instructional model grounded in research and are Common Core, NGSS, and state-standards aligned. We combine direct-instruction videos featuring expert, on-screen teachers with rigorous assignments, performances tasks, and assessments to engage students and ensure subject-area mastery.
Storyboards
Our Economics course teaches how to set budgets. Below are some early sketches and their low fidelity counterpart.